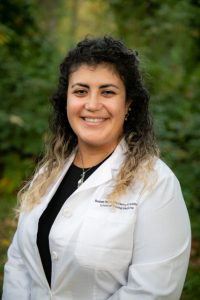 Dr. Shahrabi received her Doctor of Dental Medicine degree from Boston University Henry M. Goldman School of Dental Medicine, where she graduated with honors. She was drawn to combining humanistic and scientific components in dental medicine. She was fortunate to learn from many mentors who specialized in aesthetic, prosthetic and surgical dental treatments that paved the way for establishing high standards of dental health care.
She frequently attends continuing education courses and strives to stay up to date with the latest dental trends and technology. She believes educating patients and helping them make well-informed decisions is paramount to establishing trust between caregivers and patients.
Dr. Shahrabi resides in New Jersey with her dog, Trixie. She prides herself on providing a comfortable dental experience for all her patients. Her hobbies include spending time with friends and family, traveling, doing DIY projects, and attending sporting events and concerts.
Meet Our Team
Meet our incredible team here at Hopatcong Dental! We are patient focused and strive to keep you relaxed and comfortable during your dental treatments. We are excited to meet you! For more information about dental care in Hopatcong, New Jersey, please give us a call today at 973-398-6680 and schedule an appointment with our skilled dentist, Dr. Neda Shahrabi.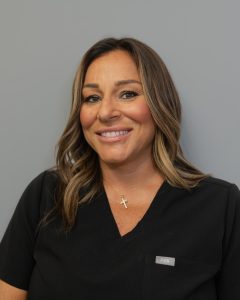 Erin
Front Desk Coordinator
One of the first friendly faces you will find when you arrive at Hopatcong Dental is Erin at our front desk. Although Erin is a recent addition to our practice, she is already a valued member of our team!
Erin studied at Sussex County Community College as well as the Berdan Institute. Her favorite part of her job is interacting with the patients and getting to know them on a personal level.
In Erin's spare time, she might be found spending time with her two children and the rest of her family.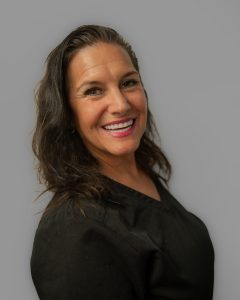 Cheryl McManus
Dental Hygienist
Cheryl McManus is a dedicated registered dental hygienist who joined our practice in October 2020. She graduated from the University of Medicine and Dentistry in Newark, NJ, in 1999, and has been providing exceptional dental care ever since. Cheryl is passionate about educating her patients on the importance of good oral health.
One of the things Cheryl loves most about working at our practice is the camaraderie she shares with her coworkers. She appreciates the teamwork and collaboration that goes into providing the best possible dental care for our patients. Cheryl takes pride in contributing to this dynamic by educating patients about their dental health and helping them improve their overall health.
When she is not at work, Cheryl enjoys spending time outdoors. She is an avid kayaker, bicyclist, walker and hiker. She is also a devoted wife and mother of two children.
Cheryl is proud to be a part of our dental practice, which is known for providing excellent dental care while always considering the needs of our patients. She finds it a pleasure to work with Dr. Neda and her team and looks forward to continuing to serve our patients with the utmost dedication and care.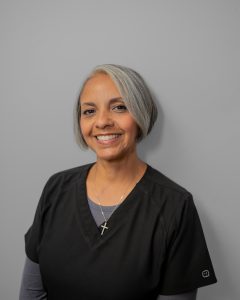 Oneida Wilson
Registered Dental Hygienist
Oneida graduated from the Bergen Community College dental hygiene program in 2001. She started at our office in 2007, and she loves the camaraderie we have here. Oneida's patients are like her family, and she wants them to feel like, when they come into the office, they are visiting a friend.
Oneida is married to a wonderful man and has three incredible young sons and a dog named Penny. Outside of work, she loves to hike, watch documentaries and spend time with family. She is also an active member of her church.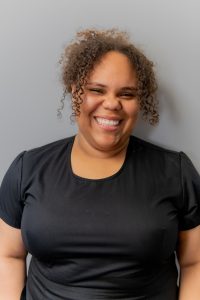 Charisma Anderson
Dental Assistant
Charisma started at our office right after she graduated from UEI College in Riverside, California, and she has been a dental assistant for a year. Charisma loves that she is able to do something different and learn something new every day and help people feel more confident with their smile. Because of the support of her family, she is able to do what she loves. In her free time, she likes to spend time with family and go to sports games.